NEWS
"property+" the New Real Estate Crowdfunding: Service name and Logo development
2021.5.12

LIVING Corporation, Ltd., a group company of Iida Group Holdings, Inc. known for having the largest share of domestic sales of detached houses in Japan, started their New business – Real Estate Crowdfunding.
indigo took part in developing the service name and logo; "property+."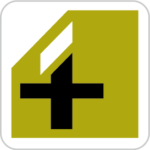 property+ launched on 11th May 2021.  As you can start Real estate investment from $100(/10K yen) this opened up and democratize the investment for all.
>indigo took part in produce & direction, logo creation and design(w/ naoko), service name development(w/ matsumoto & atsushi)