NEWS
Would a Useless Knowledge change the Future? – Live talk event on 2nd Aug.
2021.7.29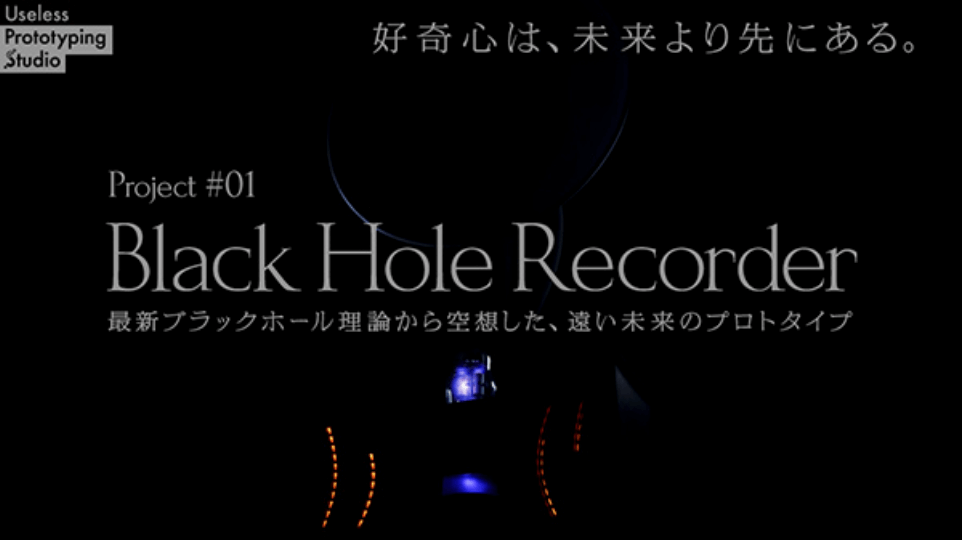 Will "black holes" be used as shared disks in the future?
In March 2021, a prototype of the "Black Hole Recorder" was exhibited at Miraikan, the National Museum of Emerging Science and Innovation, based on the latest scientific theories. This is the first project of the "Useless Prototyping Studio Project," which aims to create a new relationship between science and the world by visualizing the possibility of creating the future through curiosity about the unknown through "useless prototypes." Aiko Teranishi of indigo will be moderating the event. Why don't you take this opportunity during your summer holiday to think about the future?

"Will th Useless Knowledge change the Future? – Black hole recorder, a large capacity information storage device based on the latest theory"
・Date:2nd Aug. 2021, 8PM(JST) to 10PM(JST)
・Brought to you by :
    Tetsuo Hatsuda(Professor Emeritus, University of Tokyo, Program Director of RIKEN, iTHEMS)
 Kunihiko Nakata (Product Designer)
 Yoshihiro Kozuka (Creative Director / Creative Technologist)
Kenshiro Sadaka (Creative Director / Creative Technologist)
Aiko Teranishi (President, indigo Inc.)
・Live Online Event – in Japanese
・Fee: Free (Registration needed)
・Registration Link: https://bb210802a.peatix.com/
・Details: http://bookandbeer.com/event/20210802_bhr/